Your Visit to the
Apollo Victoria Theatre, London
We look forward to welcoming you to the Apollo Victoria Theatre, which has been the home of Wicked in London since its first performance in 2006.
Important information about your visit including arrival and running times, local hotels and age guidance can be found below.
For more information, or if you have any further questions, please check our FAQs here.
Full details about the Apollo Victoria Theatre's accessibility, Access Ticketing and Performances can be found here.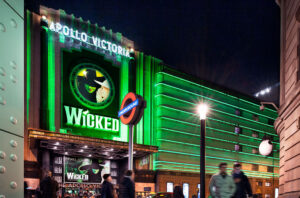 We look forward to welcoming you to the Apollo Victoria Theatre, which is owned and operated by the Ambassador Theatre Group (ATG).
All of the 2,000+ seats in the auditorium are located on two levels (Stalls and Dress Circle).
Doors open 90 minutes prior to performance times with bars, kiosks, and toilet facilities available.
The auditorium opens approximately 55 minutes before the start of performances.
Performances start promptly as follows:
Tuesday – Saturday 7.30pm
Wednesday, Saturday, and Sunday at 2.30pm
Please check carefully before booking for any variation to these times.
Running time: 2 hours and 45 minutes, including one twenty-minute interval.
Important Information
Latecomers' policy
Latecomers can only be admitted into the auditorium at a suitable break in the performance, which is approximately 25 minutes after curtain-up.
As no refunds or exchanges can be given, we encourage all patrons to arrive well in advance of the start time published on eTickets.
Age suitability and restrictions
Age Recommendation 7+.
Babies and children under the age of 5 cannot be admitted to the venue. All guests aged 15 or under must be seated next to an accompanying adult (18+).
All persons attending, regardless of age, must have a ticket.
Casting
The Producers cannot guarantee the appearance of any artist, which is always subject to illness, injury, statutory leave entitlement, and unforeseen circumstances. Scheduled holiday dates for certain performers are listed here
Advisories
Loud noises, flashing lights, smoke effects, and strobe lighting feature in the production.
On arrival, venue Security Staff may undertake bag searches, so we recommend you arrive early to avoid queues. Suitcases and large bags cannot be admitted to the venue.
The use of mobile phones and electronic devices is not permitted during the performance. The filming or recording of the performance is unlawful.
Cashless payments are in operation throughout the venue. Apple Pay, Google Pay, Credit, and Debit Cards are all accepted.
To ensure a positive experience for everyone, the venue does not tolerate any anti-social or disrespectful behaviour towards its staff, other customers, or the performers.
For all FAQs about visiting the venue and your tickets, please click here.
For information about Access, please click here.
VISITING VICTORIA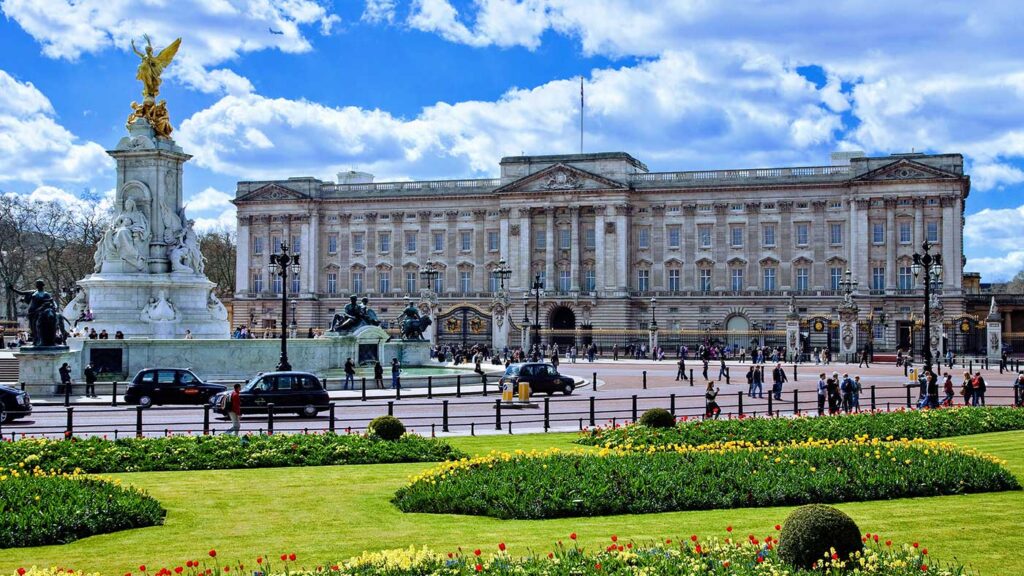 Victoria sits at the heart of central London, between Westminster and Belgravia. Home to many of the capital's most popular tourist attractions, prestigious hotels, restaurants, retail outlets and theatres, the district is completing a multi-billion-pound regeneration, transforming the area into a vibrant business, residential, food, shopping and cultural district for the 21st century.
Various quintessential London visitor landmarks, experiences and attractions are just minutes from WICKED, including the centuries-old tradition of witnessing the 'Changing The Guard' ceremony outside Buckingham Palace.
The Summer opening of the State Rooms at Buckingham Palace, the Royal Mews, the Queen's Gallery, Westminster Cathedral (including the Tower Viewing Gallery), the Palace of Westminster (including the Houses of Parliament and Big Ben) and the UNESCO World Heritage site of Westminster Abbey are all within walking distance of the theatre.
STAYING IN VICTORIA
There are a wide variety of hotels located near to the Apollo Victoria Theatre, many of which are available below or full screen here.
Please note that all bookings are made through a third-party operator.
★★★★★
THE RUBENS AT THE PALACE
39 Buckingham Palace Road,
London SW1W 0PS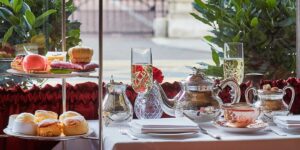 Located directly opposite Buckingham Palace's Royal Mews, this historic, five star Red Carnation hotel invites guests to stay in elegantly appointed Rooms and Suites, enjoy a 'Royal Afternoon Tea' in the Palace Lounge, cocktails and live music in the New York Bar and to savour delicious cuisine in the English Grill.
★★★★
THE CLERMONT VICTORIA
101 Buckingham Palace Road,
London SW1W 0SJ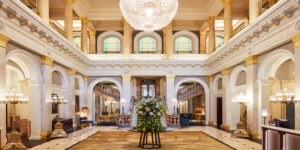 Designed by James Thomas Knowles and opened in 1862, The Clermont is a beautiful and historic Grade II Listed railway hotel in Victoria Station. You can get to the Apollo Victoria Theatre by foot in just seconds and London Gatwick Airport on the Express in half an hour.