Your Visit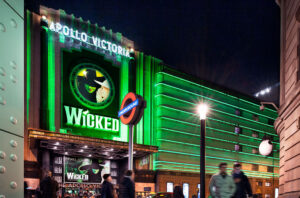 We look forward to welcoming you to the Art Deco splendour of the Apollo Victoria Theatre, which is owned and operated by the Ambassador Theatre Group (ATG).
The magnificent, Grade II* Listed venue has been "a giant London landmark for nine decades" (The Daily Telegraph) and home to WICKED since its London premiere in 2006. All of the 2,328 seats in the stunningly restored auditorium are located on just two levels (Stalls and Circle).
For answers to FAQs about visiting the venue and tickets, please click here.
The Apollo Victoria Theatre maintains stringent public health protocols throughout the venue.
The venue's recently refurbished full-fresh-air ventilation system ensures that everyone in the auditorium has 12 litres of fresh air per second, well above the recommended minimum of 10 litres per second.
Cashless payments, at-seat ordering/delivery and enhanced cleaning practices are all in operation. Hand sanitation stations are available throughout the theatre.
For full information, please visit www.atgtickets.com/help/health-and-safety/
VISITING VICTORIA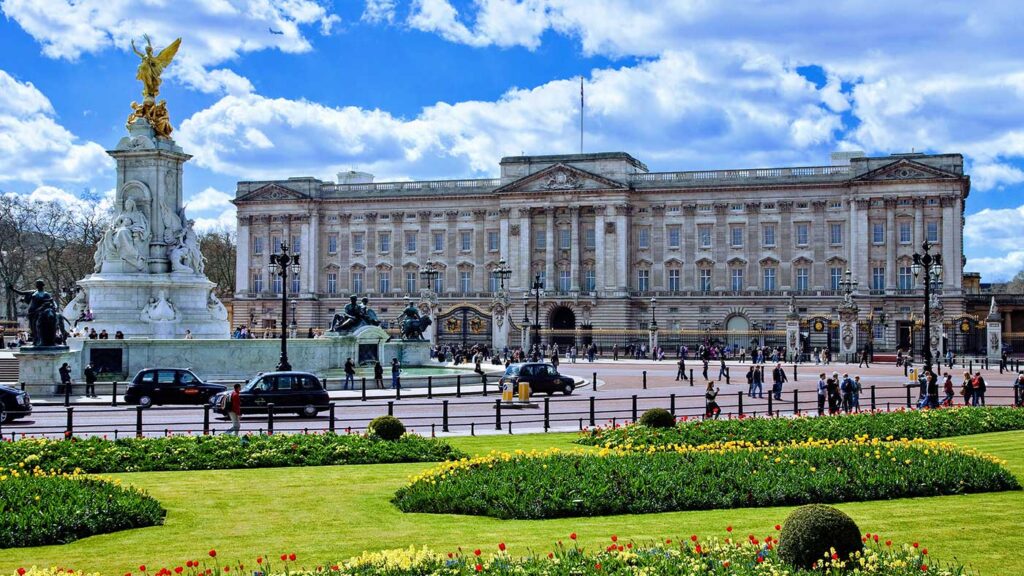 Victoria sits at the heart of central London, between Westminster and Belgravia. Home to many of the capital's most popular tourist attractions, prestigious hotels, restaurants, retail outlets and theatres, the district is completing a multi-billion-pound regeneration, transforming the area into a vibrant business, residential, food, shopping and cultural district for the 21st century.
Various quintessential London visitor landmarks, experiences and attractions are just minutes from WICKED, including the centuries-old tradition of witnessing the 'Changing The Guard' ceremony outside Buckingham Palace.
The Summer opening of the State Rooms at Buckingham Palace, the Royal Mews, the Queen's Gallery, Westminster Cathedral (including the Tower Viewing Gallery), the Palace of Westminster (including the Houses of Parliament and Big Ben) and the UNESCO World Heritage site of Westminster Abbey are all within walking distance of the theatre.
STAYING IN VICTORIA
There are a wide variety of hotels located near to the Apollo Victoria Theatre, many of which are available below or full screen here.
Please note that all bookings are made through a third-party operator.
★★★★★
THE RUBENS AT THE PALACE
39 Buckingham Palace Road,
London SW1W 0PS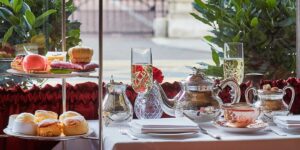 Located directly opposite Buckingham Palace's Royal Mews, this historic, five star Red Carnation hotel invites guests to stay in elegantly appointed Rooms and Suites, enjoy a 'Royal Afternoon Tea' in the Palace Lounge, cocktails and live music in the New York Bar and to savour delicious cuisine in the English Grill.
★★★★★
THE CLERMONT VICTORIA
101 Buckingham Palace Road,
London SW1W 0SJ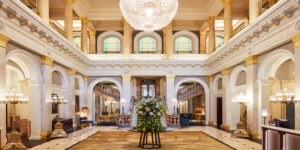 Designed by James Thomas Knowles and opened in 1862, The Clermont is a beautiful and historic Grade II Listed railway hotel in Victoria Station. You can get to the Apollo Victoria Theatre by foot in just seconds and London Gatwick Airport on the Express in half an hour.